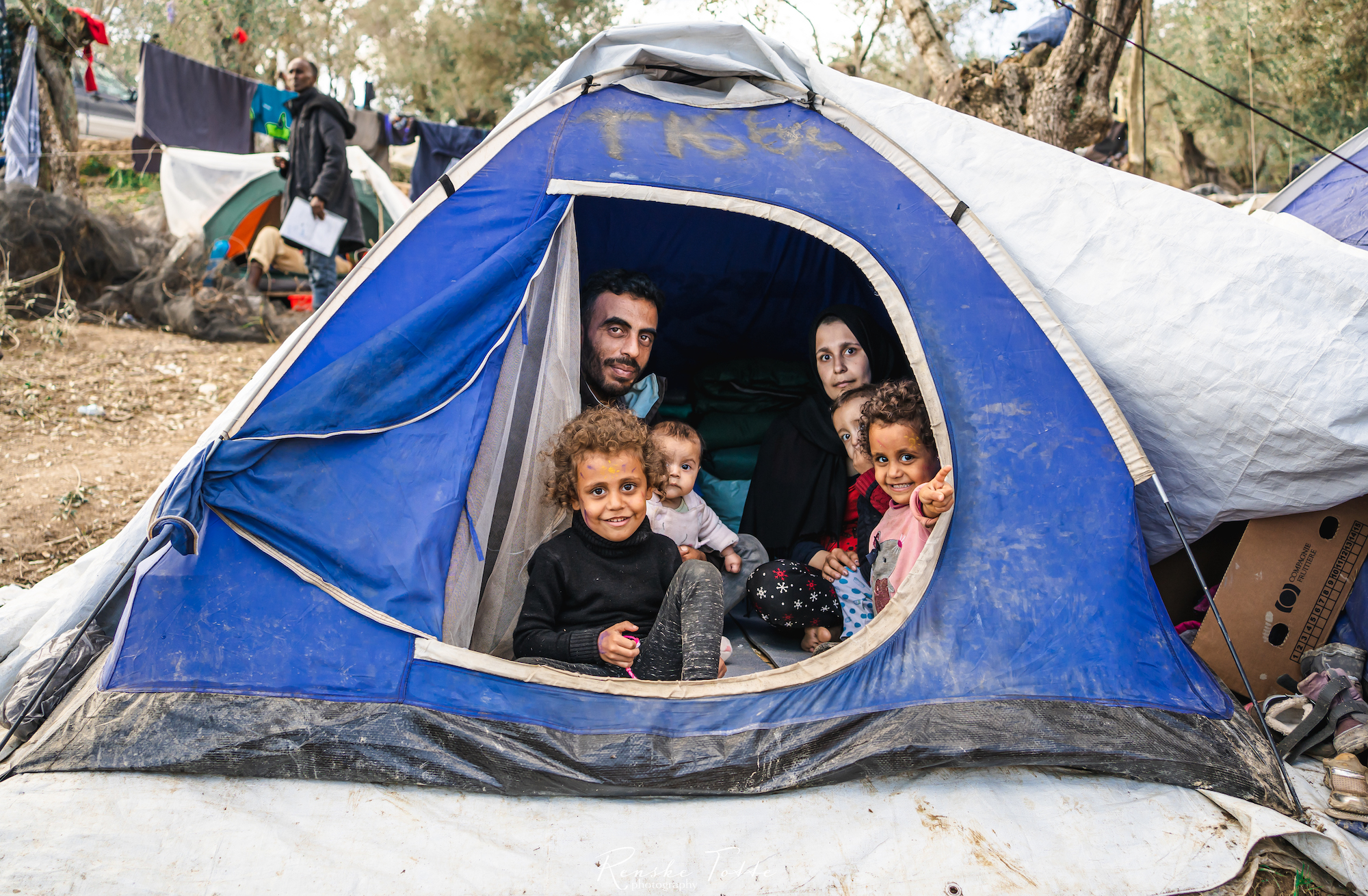 End of last year I met Vrouwtje van Zweeden, who visited the island of Greece many times to voluntair in the refugee crisis. For a while I was talking about how I would like to gain more experience in documentary photography, especially in Greece. We started talking and the same weekend I booked my flights to Greece. Vrouwtje had already planned her trip for the end of November and they were looking for a photographer to join her and document the refugee crisis. A view weeks later we boarded the plane together with Athens as the first destination. Vrouwtje had already been a voluntair for the organization Donate4Refugees for a while. This non-profit organization, run by the British Amber, tries to collect as many donaties as possible to provide unique practical and financial help to more than 40 front-line volunteer groups. During our time in Greece we visited many of these grassroots organizations Donate4Refugees supports with their donations on Lesvos, Samos and in Athens. It was amazing to see what difference those organizations made in the inhuman conditions we were confronted with in Greece.
During this trip I made more than a thousand pictures. Donate4Refugees has used these pictures to show the donateurs were their money went and what a difference it made in the lives of these thousands people living in the camps. During the trip Vrouwtje and I thought about more ways to reach people with the pictures and stories we collected. What we saw and felt needed to be shown to the world. At the beginning of this refugee crisis there was a lot of attention from the media. When years went by, their attention decreased, while the size of the problem is only increasing. Still, almost every night people arrive by boats on the Greece coasts. The sea between Turkey and Greece seems small, but I've seen the boats people are coming by. They are small rubber boats, filled with almost twice as much people as they are meant to carry. Refugees pay smugglers a crazy amount of money to be then send onboard with maybe 79 other people without any knowledge about how to sail. Many boats never reach the Greek coast. Even if they do, they have no idea yet about the terrible conditions which are waiting for them in the camps.. 
Coming back home, we couldn't sit still and do nothing. We came up with the idea to exhibit the pictures and show them together with the documentary For Sama. This documentary is the first documentary by 26-year-old citizen journalist Waad al-Kateab. She dedicates the film to her newborn daughter: "I need you to understand why your father and I made the choices we did, what we were fighting for." With a simple digital camera, she documents the Syrian uprising against Assad in the rebel stronghold of Aleppo, from the beginning to the forced evacuation at the end of 2016. We also invited Sam Yazdanpanna. He who grow up in Iran and had to flee from the situation there himself. He will share his story with us.
With this evening we hope to show everybody what we saw. That we are all just people. We may look different from each other, but we all love and care in the same way. We all want the best for those people we love. And we all need a little help, when the conditions we are in are far from human. We are all human. And we need each other. In both ways.